1991 Honda CRX "CRICKET" for sale - $4500
Comes a time to start thinning out my extensive collection of cars, so my beloved 1991 Honda CRX I've dubbed Cricket is up for sale.
This car was purchased in 2011 from fellow club member Carol Wong in basic STS trim, but I took the car to the next level over the next season to full blown SCCA STS build.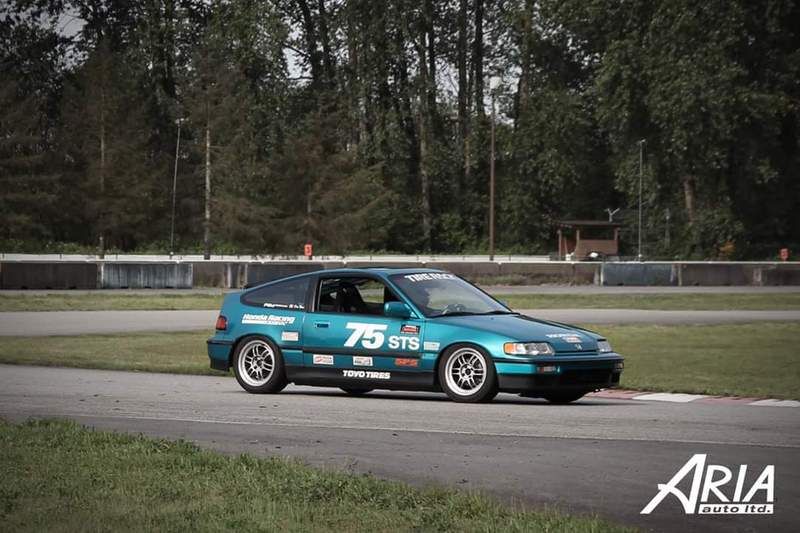 CRICKET at Mission Raceways
Chassis:
1991 CRX SI with 4 wheel disc brakes.
Motor:
D16A6 1.6 litre motor build fresh in 2012 by myself and Adrian's machining to strict SCCA Solo STS rules.
.010 overbore Honda piston, all new rings, full fresh block honing and line bored. Block NOT machined beyond factory spec (very critical component of building a legal ST Honda motor) Factory rods all trued and blue printed. Crank x rayed and measured. Proper cylinder head rebuild to legal spec with fresh valve springs. While motor was out and rebuilt, all fresh water pump, thermostat, radiator hoses, gaskets and lines were all changed.
Motor has maybe a total of 3500 km on it. (yes…that's correct. Longest it's gone is 2 round trips to Packwood WA., and a few day trips to Pitt Meadows, but other than that it's been a trailer queen the past 6 years with only auto-x and trackday mileage.
Injen full Cold Air intake (filter in fender well) with AEM anti hydro locking bypass
DC Sports ceramic coated headers
Custom PDM exhaust with very lightweight Supertrapp muffler (can be tuned for noise and power)
Unorthodox aluminum pulley (unobtanium no longer manufactured part)
Fresh blueprinted and flow tested injectors from Witchhunter Performance
Andy Hollis STS legal ECU. (google Andy Hollis if you don't know who he is or comprehend what this is worth)
NGK plug wires, NGK Irdium plugs, Blitz billet aluminum oil filler
Fresh Delco battery
Suspension:
Koni race - shortened and revalved, not the typical Koni sport yellows
Ground Control coil over kit with Eibach ERS Race Springs
Eibach bearing spring perches front and rear
Energy Suspension bushings in all control arms
Skunk 2 front upper camber arms
Blox rear camber upper arms
Smallest CRX/Civic HF front bar for auto-x
Rear Suspension Techniques adjustable rear bar with heim joints
Hawk HPS pads front and rear
Russell DOT Stainless brakelines
Stock 14" alloy wheels with good depth all season tires (see extras below for race ready mode)
Motul RBF600 brake fluid (fresh flush)
Motul fluids in since break in
Sparco steering wheel with Momo hub
Car will be sold with stock SI seats in good condition.
At Packwood Pro Solo
The car is an absolute blast to drive and has been driven by MANY local club members and everyone will vouch for how quick and nimble Cricket is. Has one of the strongest pulling ST motors in the region and with the right driver can easily top pax and win STS in the Pacific Northwest. Car has competed many times and trophied at big events.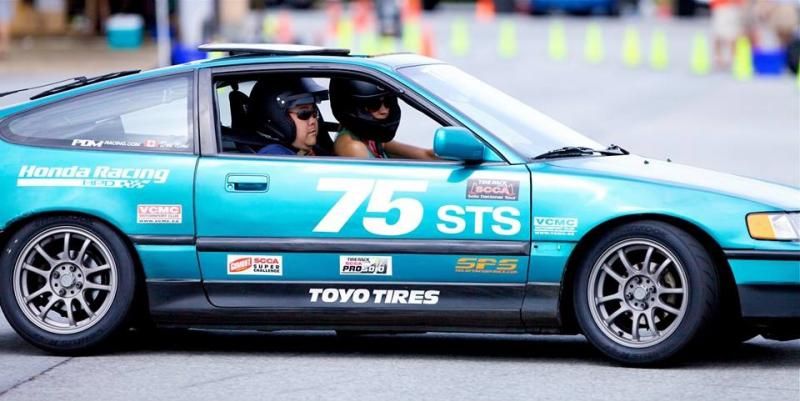 Being shown the lines by my Padowan
You could not come close to building as fun and competitive auto-x and trackday car for twice this price. (the motor rebuild alone was close to the selling price)
But the time has come and a deal was made with the wife to liquidate the stable in order to get my house renovation wants filled….so my loss is someone's gain.
You cannot race a cheaper platform than Honda and parts are still plentiful at parts stores and cheap. This platform in STS is basically a recipe set down 10+ years ago and is easy to replicate. (just not for the price I'm selling it at…… price out the parts and you can see you'll be double what I'm selling it for)
Hint: consider co-driving with another partner and there Is no cheaper way to go racing and instantly be competitive for $2500 per person. (about the cost of a set of Hoosiers for any big tire racecar)
If you are new to the sport, there is not likely an easier car to learn in and excel in without physically and financially beating yourself up. Countless first time racers and even students just learning to drive cars for the first time have hopped into Cricket and have been overwhelmed as to how nimble and and easy yet fun to drive it is.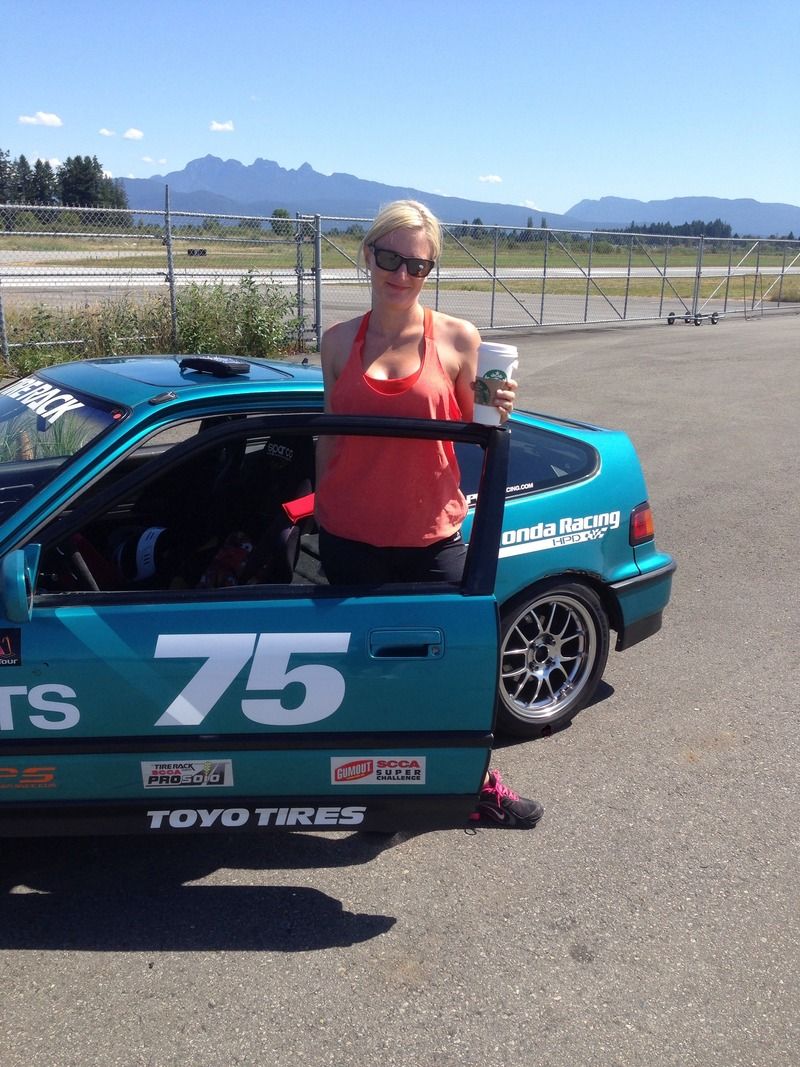 1st time ever racing - Jess placed 12th overall at an event in Cricket.
Cons: Car is old. It's 1991 and has rust. While it's ugly, and panels may not line up and the rust is through the rockers and ¼ panels, she comes with brand new rocker panels and ¼ panels I just never had the time or space to install the past few years. While it's ugly, the rust has never stopped the car from functioning properly as many top region drivers can vouch for.
Car was purchased with rebuilt title. Not going to matter unless you intend to crash it on the street. But crash any 1991 vehicle and it's an instant write off anyway lol.
EXTRAS:
TR Motorsports 15 x 7 wheels with Hankook Ventus RS-3 V2 - $500
949 Racing 15 x 7.5 unobtanium wheels with fresher Bridgestone RE71R - $800
Sparco Pro 2000 driver and passenger seats on rails - $800
SI transmission with Quaife differential - $750 (not ST legal)
Brand new in box spare Suspension Techniques rear bar kit - $200
Carbon Fiber hood - $100 (not ST legal, but ricey)
Best to contact me direct at: donpdm at gmail dot com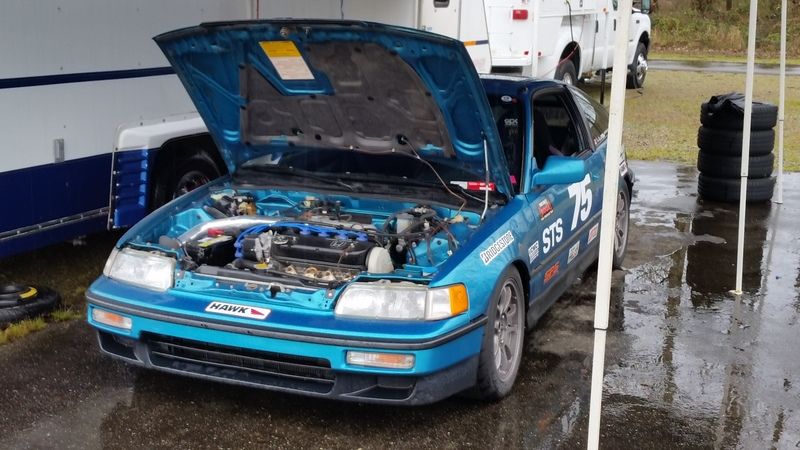 Cricket on the TR Motorsports at Mission Driver Training. In the rain I was LAPPING every other car on track including Vipers and BMW's !
Car seems to attract females...... blonde ones too