Why I haven't Auto-X'd in over a year
It's been a long time... too long. I'm itchy to get back racing. Since my last time out in August 08' lots of life changing events have happened, a big career change, women trouble and all the rest. However the biggest reason why I haven't been out racing and having fun with the rest of you is directly a result of the Never Ending Project Car. My Auto-x car, the ugly grey faded 84'gti that would limp its way to and from Events needed an upgrade. The fuel injection system was finicky and most likely full of rust and foreign objects from the years of neglect before purchasing it.
Some of you may remember: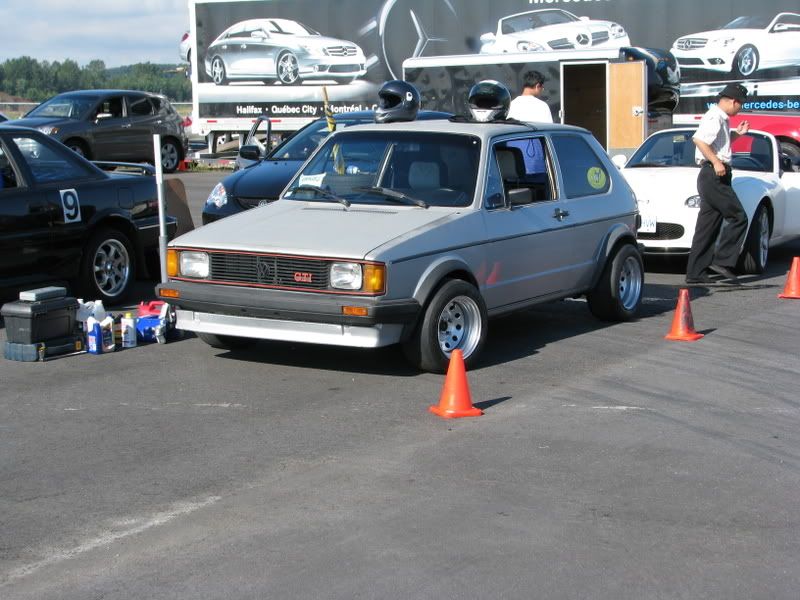 Well after freshening up the engine and trans with new seals and gaskets it was an opportune time to start the Sidedraft Swap. I budgeted about $500 and about a months worth of work and we'd be out racing again. That was late September 08'. Well a year and a half and about $1800 later I now have an ugly grey faded Sidedrafted GTi. The project still isn't fully done yet, but about 90%. At one point on the journey I got extremely impatient and just decided to give up, I saw Matt's bright Red 82' Rabbit up for sale and figured why not, Its a car that works and is built to exactly where I had wanted to get my GTi.
At first I had full intentions of selling the GTi after buying Matt's Rabbit, just taking bottom dollar for it and being rid of the hassle. I have no use for more than one race car. But curiosity got the better of me...I wanted to know how bad-ass the GTi would be completed. Now with it mostly together, but driveable, I'm glad I did. Holy crap Side Draft carburetors are awesome!
Here it is almost done: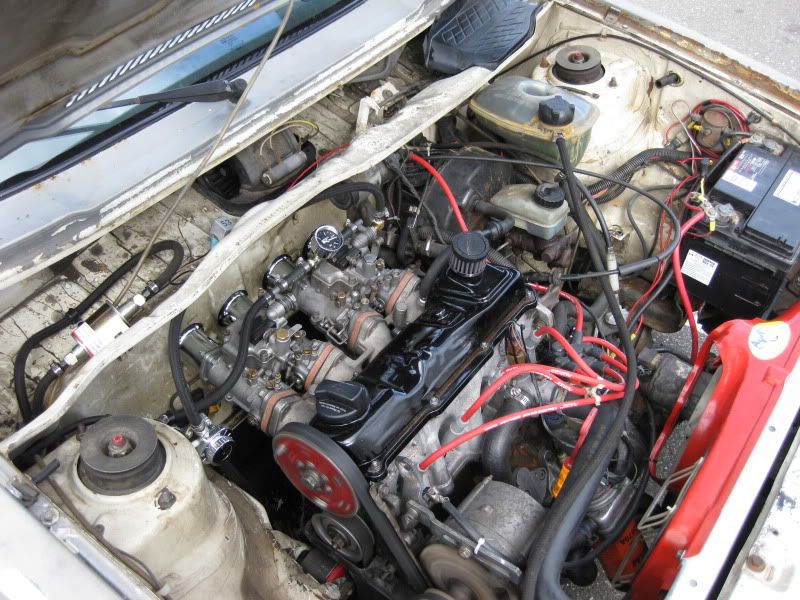 Not much left now, just have to tidy up some of the wiring and cut a bit out of the rain tray to get more airflow to the carbs. It makes me smile, can't wait to bring it out.