Been gone awhile, hopefully ready to go again this spring
Probably won't remember who I am, the guy with the old SUV.
This was my ride for my first event in 30 years.
Was unable to attend many more due to family stuff that came up. I had to retire the old girl and found a steal of a deal.
After fixing a few things, and deciding it was a keeper I spent 3 days and swapped all my suspension goodies from my 89 AWD Jimmy over to this one.
After getting everything just right I took it for it's maiden voyage taking my camera along with me.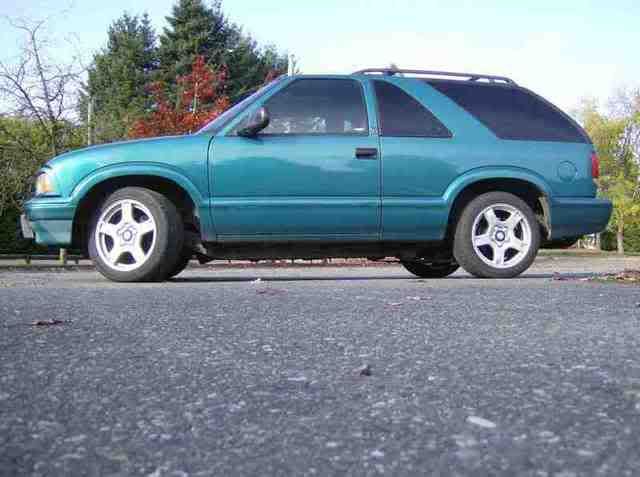 It turned out to be a very rewarding 3 days and enjoyed the fruits of my labor. I was looking forward to spring of 2012 to get back out on the course.
Then the unimaginable happened. I had just stopped at a red light and looked in my rear view mirror and saw a semi's grill rapidly advancing. I made a quick decision to run the red light, but I only got about 2 feet ahead when he hit me hard. I flew across the intersection with the impact. I was lucky I only got a sore neck, back and shoulders. The driver of the semi, from the US, told me he didn't know why the traffic in front of him was slowing down, so he changed lanes to pass them. They were slowing down for the light like I was.
So this is what my Jimmy looked like less than a week after I did all that work.
That was back in November and I'm still working on getting this settled. I didn't have collision on it and have since learned that if you don't have collision and you are hit by someone from outside of BC, you are on your own to dealing with the other insurance company. ICBC will only pass on any information they have but you have to make a settlement. If ICBC does not pay out they have no interest in being part of the settlement.
So I've had to buy another truck, with my own money and hope that I will some day get reimbursed. The truck I have now is a great truck but not what I want to auto-X. So hopefully I can get this behind me soon and find some new wheels.
"If everything seems under control, you're just not going fast enough." ~ Mario Andretti
This discussion has been closed.